I love meeting readers and getting to travel for work is one of my favourite things about being an author.
If you're an events organiser and would be interested in inviting me to speak at your festival or bookshop, please click here and email the appropriate contact for your region. If you're not sure who to contact or can't find the right publisher, please contact my agent, Eve White at the Eve White Literary Agency. 
Come and meet me at one of my forthcoming virtual or real-life events.
Online Escape Game with Red Herring Games
Saturday June 10 | 7pm UK time  (2pm ET / 11am PT)
Join me in this live, interactive Zero Days themed escape game with Red Herring Games.
Event link here
BARNES & NOBLE Virtual "Midday Mystery" event
For ticketing and other details, please visit event links. Additional events to be added!
Waterstones Manchester Deansgate
For ticketing and other details, please visit event links. Additional stops to be added!
BETHANY BEACH BOOKS
Tuesday, June 20 | 6pm
99 Garfield Parkway, Bethany Beach, DE 19930
Event link here
BROWSEABOUT BOOKS
Wednesday, June 21 | 11:30am
Rehoboth Beach Country Club, 221 West Side Drive, Rehoboth Beach, DE 19971
Event Link here
CURIOUS IGUANA
Thursday, June 22 | 7pm
Downtown Community Room at ERUCC (Evangelical Reformed United Church of Christ)
15 West Church Street, Frederick, MD 21701
Event link here
NATIONAL WRITERS SERIES
Sunday, June 25 | 7pm
City Opera House
106 E Front Street, Traverse City, MI 49684
Event link here
JOHNSON COUNTY PUBLIC LIBRARY
Monday, June 26 | 7pm
The Historic Artcraft Theatre
57 N Main Street, Franklin, IN 46131
Event link here
HUDSON LIBRARY & HISTORICAL SOCIETY
Wednesday, June 28 | 6:30pm
96 Library Street, Hudson, OH 44236
Event link here
THE NOVEL NEIGHBOR & ST. LOUIS COUNTY LIBRARY
Thursday, June 29 | 7pm
Ethical Society of St. Louis
9001 Clayton Road, St. Louis, MO 63117
Event link here
FREE SHORT STORY FOR
BOOK CLUB MEMBERS!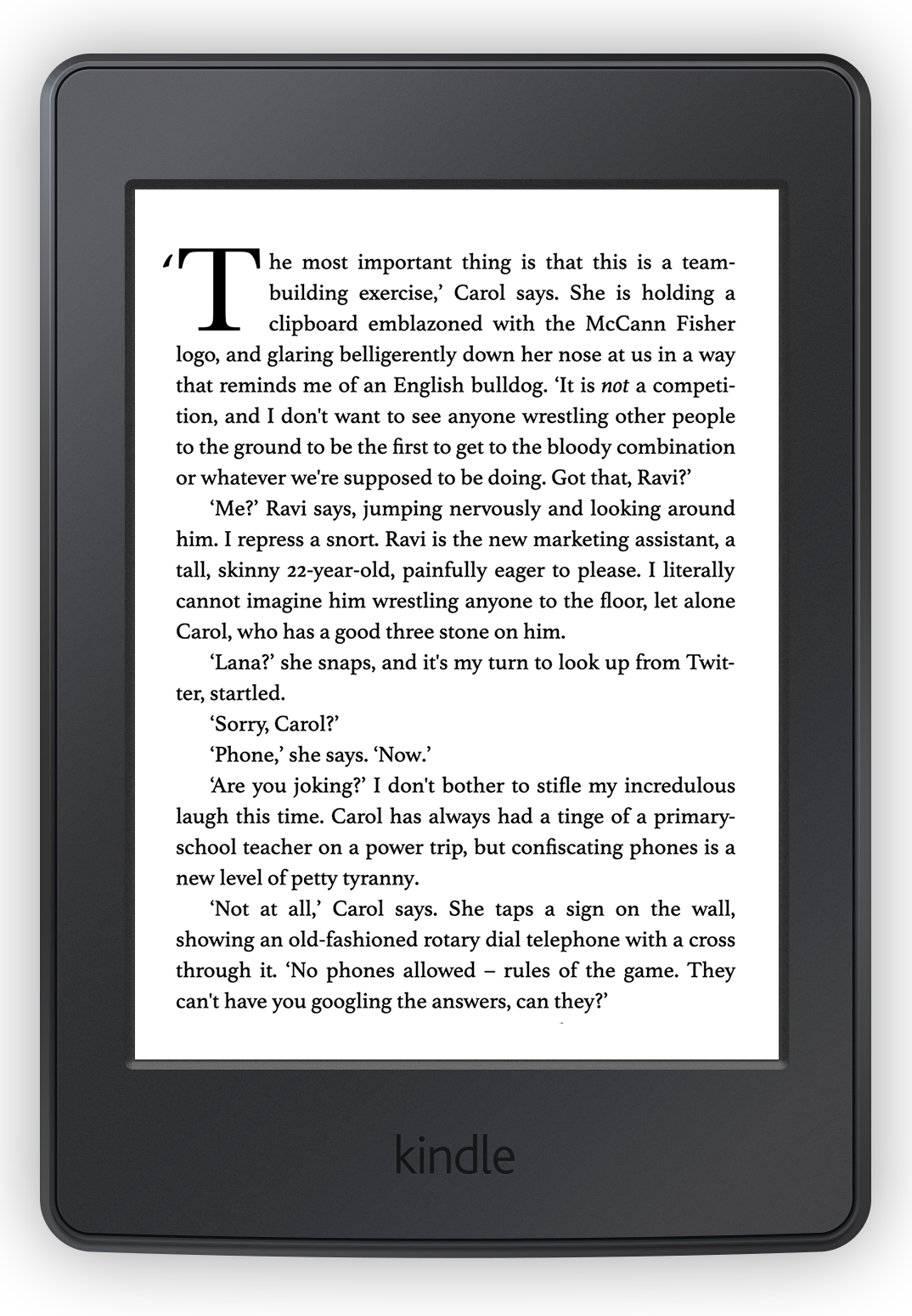 FREE SHORT STORY FOR
BOOK CLUB MEMBERS!
When you sign up to my bookclub, receive my new short story We Will Be Watching completely free.
When Lana and her three colleagues sign up for the "dark, complex and immersive" escape room game, The Masked Ball, they are expecting a fun day out of the office, full of team-building and camaraderie. But someone has other ideas, and as the group struggles to complete the room, it becomes apparent that there is a very twisted mind behind the puzzles and clues.
Can you solve the mystery of The Masked Ball?
* A chance to win a free book! With every newsletter one lucky club member is chosen at random.
* Latest news and book recommendations
* Advance notice of Facebook Live chats with Ruth
* Members-only information including spoiler-filled FAQs about all my books!